Marketing+
Your reliable partner in online marketing world
Are you thinking about how to start your online hotel marketing, or are you deciding how to get the most out of it? At Previo, we offer a program that will take care of that for you. We are one of the few companies on the market that deals only with hotel marketing and knows everything you need to effectively use all the tools that are on the market. We create not only quality websites, we also know how to set up PPC campaigns, we understand OTAs (booking.com, expedia.com, hrs.com), we cooperate with Czech OTAs, where we provide promotion, but most importantly, we set up your direct marketing so to keep your profits growing.
Marketing+ will solve you
Web pages
Social media
Remarketing
PPC campaigns
Online bookings
E-mail marketing
Other OTAs
Price map analysis
Revenue management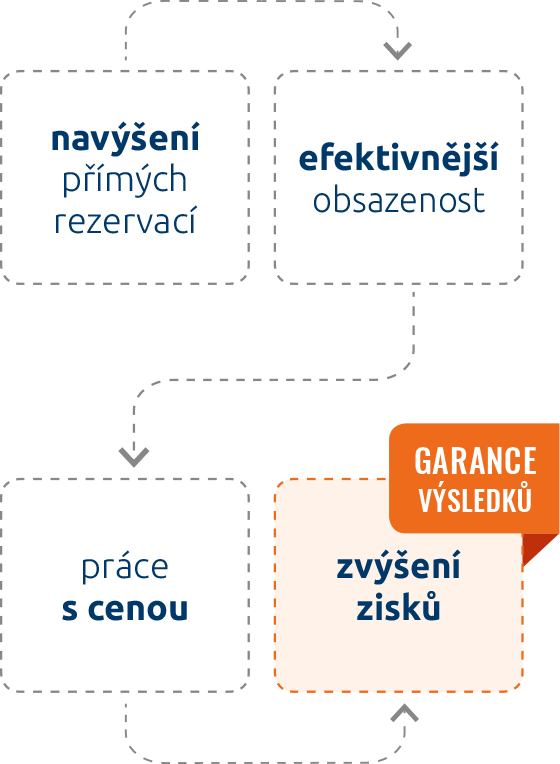 Advantages of Marketing+
SEO optimized websites with unique content translated to all necessary language versions
Integrated booking engine
PPC campaigns (seznam, google) paid by us
Facebook profile management including paid ads
Effective rate and stay package settings according to your current sales or competitors
Revenue management based on your sales results
Assistance with OTAs settings (booking.com, expedia.com, spa.cz, etc.) and much more
Main benefit: you will have a strong partner at hand who can help and guide you anytime you need it
Selected recommendations

Hotel Červenohorské sedlo
Thanks to the Marketing + program, our hotel has moved somewhere where it had no idea it could move. Online sales work for us. Direct sales increased by 300% and total sales increased incredibly. The team is available to us almost constantly, they advise us on everything. They have a really great experience. They pay us PPC campaigns, work with the price, create stay packages and do so much more. We are very happy to have them. Without them, we can no longer even imagine functioning. We recommend the marketing program to everyone.
Martin Dubský
Hotel owner

Wellness hotel Říčky
Od začátku jsme věděli, že nám program Marketing+ může pomoct. Zimu jsme měli hezkou, ale mimo ni byla vytíženost slabá. První krok byly nové webové stránky, nové ceny a pobytové balíčky. Mysleli jsme si, že naše původní stránky byly hezké, líbily se nám, ale pro klienta byly nepřehledné a proto rezervací chodilo málo. S cenami pracujeme v rámci programu poměrně často, vymýšlíme nové věci, jak se lépe prezentovat v online světě a musíme uznat, že je vše tak, jak má. My se staráme o klienty na místě a lidi z marketingu se starají o naši celkovou viditelnost. V našem regionu je těžké sehnat kvalifikované lidi, a proto jsme rádi, že máme prakticky nepřetržitou podporu od jejich týmu. Nemyslím si, že by jeden člověk zvládl to, co zvládají oni. Se vším nám poradí a vše zařídí. Máme nápad, oni ho zrealizují a prezentují. Doporučujeme program všem. Jestliže si myslíte, že jste na tom dobře, věřte nám, určitě na tom s marketingem můžete být ještě lépe.
Jiřina Keprtová
Director and hotel manager

Penzion Na náměstí
The Marketing + program is a perfect solution, that I highly recommend to everyone. They will take care of the complete presentation of your accommodation, help you optimize prices, design stay packages, monitor availability on daily bases and respond flexibly to client demand and much more. Simply a complete marketing solution from A to Z. And I can safely focus on the most important thing so that the client has all the service, leaves satisfied and are more than happy to return.
Eva Žižková
Hotel owner

Hotel Medlov
I consider establishing cooperation with Marketing + to be one of our best business decisions. The Marketing + team is not only highly professional, but also extremely client-oriented. The background that we acquired in cooperation with Marketing + is essential for the functioning of our hotel and has been significantly reflected in the overall occupancy of the hotel. Marketing + is one of the important pillars of our successful business and helps us fulfill our biggest dream - to share the joy of our hotel with as many satisfied clients as possible.
Klára Piskořová
Hotel owner

Horský hotel Hanička a Villa Miluška
The marketing + team takes care of two accommodation facilities in Špindlerův Mlýn. I am very happy to work with them. It's a bunch of professionals who handle all online sales for me. They made me nice pages, optimized them, and even though there is a lot of competition in Špindl, we are doing great. New sales-promoting activities are still being invented. They work with PPC campaigns, with prices, they also help me manage foreign portals such as booking.com, shipping, and if I have a problem, I will be happy to contact them. They will always help me. I definitely recommend working with Previo and the marketing team to everyone who wants to focus on the main thing - their guests.
Jiří Vácha
Hotel and pension owner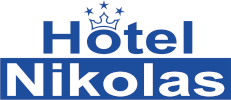 Hotel Nikolas
We established cooperation with M + more than a year ago, when we considered a new strategy for the promotion and marketing of our hotel. After this time, I can evaluate very positively both the cooperation itself (especially care, diligence, new ideas and the speed of implementing new ideas into practice), as well as the results achieved, when we manage to increase not only occupancy but also the price level. Thanks to M +, even a small hotel can have sophisticated marketing.
Georgis Mumulos
Hotel owner